If you have been a Bollywood fan and has been wondering how to join Bollywood, rejoice for your prayers have been answered. Hindi cinema, often metonymously referred to as Bollywood, and formerly known as Bombay cinema, is the Indian Hindi-language film industry, based in Mumbai (formerly Bombay), Maharashtra, India.
As India is a multi-lingual society with variety of languages spoken by its residents, multiple language films are churned out in their native languages by film industries such as Hindi-language film industry (popularly known to world as Bollywood), Tamil film industry (Kollywood), Telugu film industry (Tollywood) and others, together combined they form the massive Indian Cinema, the largest film industry in the world.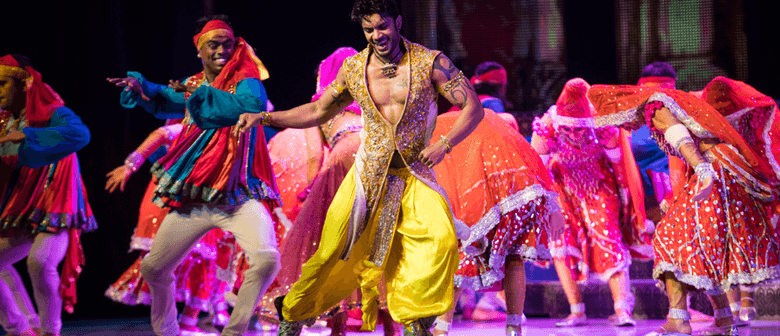 Also See: Irokotv Data-Free to Download Nollywood, Ghollywood movies, TV series – All African Movies
If this has always been your dream, we will be showing you the 3 major different was to join Bollywood. If you are willing to put in the needed sacrifice, then, let's not waste time and show you what you need to know immediately.
How To Join Bollywood
The 3 ways you can use to join Bollywood is classified as
Be Trained
Attend Auditions
Network
Let's break them down for you.
1. Get Trained
The Bollywood industry requires some skill set for anyone who wants to be part of them. So, to give yourself the best chance of success, it is important for you to have the necessary training.  Here are the training you need to attend to boost your chances of joining Bollywood.
Take acting classes. Look for acting class at your local community center or performance center. Sign up for classes that focus on Bollywood acting styles. Take acting classes with instructors who have experience in the Bollywood industry. You may need to travel to India to take classes that are specifically tailored for Bollywood.
Sign up for Bollywood dance classes. Bollywood performers are expected to be able to dance well. Take classes in Bollywood dance styles and learn as many Bollywood dance moves as you can. Practice these movements at home in front of a mirror. Learn as much as you can about how to dance like a Bollywood performer in the class.
Do modelling classes. Modelling in campaigns for fashion and consumer products can put you on the radar of casting directors in Bollywood. Take modelling classes at your local community center or performance studio. Work with instructors who have experience in the modelling industry.
Also See: Top Ten Funny Faces In Nollywood, Biography and Career History
2. Attend Auditions
From time to time, Bollywood would release auditions and casting opportunities, this is something you must not allow to pass you by. So, here is what you have to do.
Attend casting calls, even for small parts. To get into Bollywood, you will need to attend casting calls for films, often in Mumbai, India. Search for announcements online for casting calls for upcoming Bollywood films. Attend casting calls for parts that fit your physical description and professional training. Try to attend as many casting calls as you can, even for parts that are small.
Be prepared for the auditions. When you go to auditions, always be prepared by practicing your lines beforehand. Perform the lines in a mirror or with an acting coach. Be confident and bold when you practice the lines.
Show off your talent at auditions. Do not be shy when you get a chance to audition for a Bollywood role, even if it is small. Present your talent and skills to the casting director when you audition. Remember your lines and put in as much energy and effort into the performance as you can
Also See: Nollywood
3. Network
There is nothing worthwhile you can achieve in life without networking. This has to do with being strategic. Making new friends and creating relationships that could bring you closer to what you need. Here is how to go about it.
Attend Bollywood meet and greet events. Networking is a big part of succeeding in Bollywood. Raise your profile by attending Bollywood meet and greet events in Mumbai or other major cities in India. Show up to Bollywood events and premieres. Try to connect to Bollywood actors, directors, and producers at these events.
Find a mentor who works in Bollywood. In Bollywood, many major stars have become known through their mentors, called "godfathers" in the industry. Finding a mentor and learning from them can help you network with others in the industry and land roles in Bollywood.
Use social media to connect with Bollywood actors and casting directors.Having a high social media profile can help you network with producers, directors, and casting directors in Bollywood. Build a social media following and become a brand. Showcase your acting, dancing, and modeling skills on social media like Instagram, Snapchat, and Facebook
Conclusion
Everyone has the chance to join Bollywood, provided they do the needful. That everyone includes you. You have seen the steps and requirements, it is now up to you to take action on  what you have read. Good luck!