Top Google Chrome Alternative Browsers For Android And PC – For most people, Google Chrome is their number one browser. If you are within this category, you aren't alone. According to a research, Google Chrome has about 60% of all browser users online. This is a very massive share in the market. The rest of the 40% are shared by other browsers.
So, apart from Google Chrome, which other browser can you use? The fact that Google Chrome dominates the market doesn't necessarily mean it is the best browser. For many, it is. For others, it isn't. However, dominating the market isn't only tied to effectiveness. A lot of other considerations could account for that.
But, who is here to talk about market domination indices? There are many other browsers that could rival Google Chrome. This is why we want to show you the top Google Chrome alternative browsers for android and PC. These alternative browsers are remarkable for having advanced features and other functionalities.
Top Google Chrome Alternative Browsers For Android And PC
Here are the alternatives of Google Chrome browser. They include the following;
Yandex Browser
Opera Browser
Firefox Browser
Microsoft Edge Browser
Tor Browser
Yandex Browser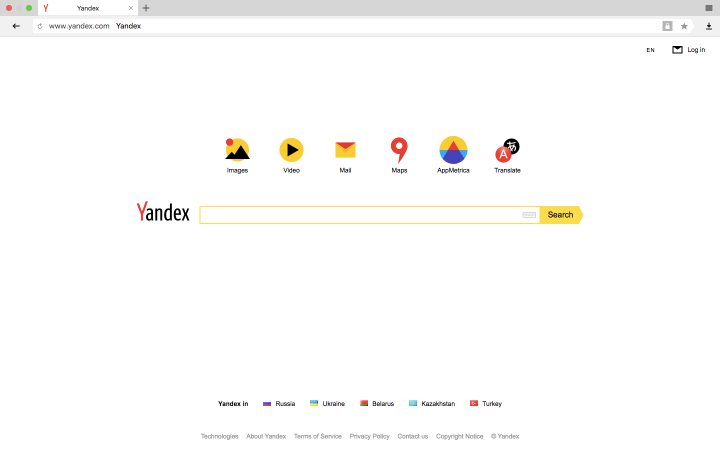 Yandex browser comes from the Russian web search corporation Yandex that uses the Blink web browser engine. It is a Chromium-based browser that gives a tough competition to Google in almost all spheres. Yandex has gained popularity owing to its security features such DNSCrypt technology which encrypts DNS traffic between computer and servers. It can automatically encrypt the communication whenever you connect to an open WiFi network.
This browser also checks webpage security with the Yandex security system and downloaded files with Kaspersky anti-virus. To load the web pages faster, it uses Opera's Turbo technology on slow connections. Besides this, Yandex browser lets you install extensions from Chrome Web Store and use Opera Add-ons too.
Furthermore, it has personalized articles, news, and videos on the homepage, turbo mode for faster loading, DNS Spoofing protection and Customizable UI.
Available for: Windows, Mac, Linux, iOS, and Android.
Also See: Google Chrome Password Manager For Android, PC, iPhone & iPad
Opera browser is one of the top Google Chrome alternative Browsers For Android And PC. It is based on the same Chromium architecture which Google Chrome uses. So, many features here are similar to Chrome. However, Opera brings its own set of features which make this browser very unique. It has a built-in unlimited VPN tool. The tool is not only great when it comes to unlocking region locked content but it also helps in protecting your privacy by making your IP address.
Opera also comes with built-in ad-blocker, thus allowing you to surf the internet without seeing any ads. Furthermore, it comes with the Opera Turbo Mode which when enabled compresses all the data. This results in not only faster load times but also less usage of data making it perfect for users with limited internet data connections. There's also a battery saver mode which makes the browser consume less battery thereby giving you up to 50% more battery life.
As you can see, there's a lot of features which can come in really handy, and you should certainly consider Opera if you are looking for a Chrome alternative.
Available For: Windows, macOS, Linux, Android, iOS
Also See: Top Best Browsers For Android Phones
For many persons, Mozilla's Firefox is the best alternative to Chrome in terms of speed and privacy. It allows far more control over privacy and lets you control the data you share on the web. There is a dedicated "Tracking Protection" feature which prevents websites from tracking you. Recently, Mozilla released the "Firefox Monitor" feature which alerts you immediately in case your email ID or password is involved in a data breach.
The best part is that Firefox comes with several Chrome-like features. So if you switch browsers, you won't be missing Google anytime soon. Firefox can handle a large number of open tabs without getting lousy because it doesn't hog your RAM like Chrome. It also offers a large collection of add-ons and extensions that you could use.
Available for: Windows, macOS, Linux, Android, iOS
Also See: Top Browsers That Download Online Videos & Audios Without Plugins & Add-ons
Here we are again! Microsoft Edge is a very nimble and fast browser which brings a great browsing experience. Microsoft Edge also brings some unique features which are not found in Chrome. One of major features of Microsoft Edge is that it natively allow to read both PDF files and eBooks.
Microsoft Edge also allows users to store favorite websites right in the taskbar of Windows 10. That makes it very handy for you when you want to access websites instantly. Overall, Microsoft Edge brings a clean UI which is easy to navigate along with a fast browsing experience.
Available For: Windows, Android, iOS
Also See: Download Opera Mini – Free Opera Mini For PC & Mobile Phones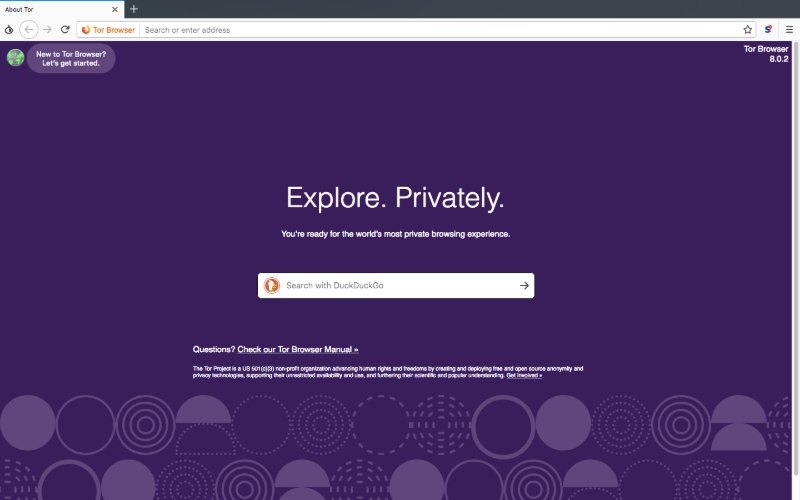 The final browser but not the least is the Tor Browser. Tor is quite a popular choice among those who regularly use privacy-focused browsers. In fact, Tor has become a synonym for the anti-surveillance movement as it is built on a network of 'hidden' relay servers. This browser can obscure your public IP address by bouncing your connection through a number of distributed nodes.
This means it not only protects your browsing history but also hides your physical location to let you access region-specific content on the internet. For those who seek access to Deep Web or Dark Web, can also do achieve it through Tor. However, it should be done at one's own risk.
Available for: Windows, macOS, Linux, Android
At your tip are the Top Google Chrome Alternative Browsers For Android And PC. Which of them do you think can serve you better than Google Chrome? Why not go ahead and download that and start using?
Questions, contributions and comments are welcomed in the comment box below.